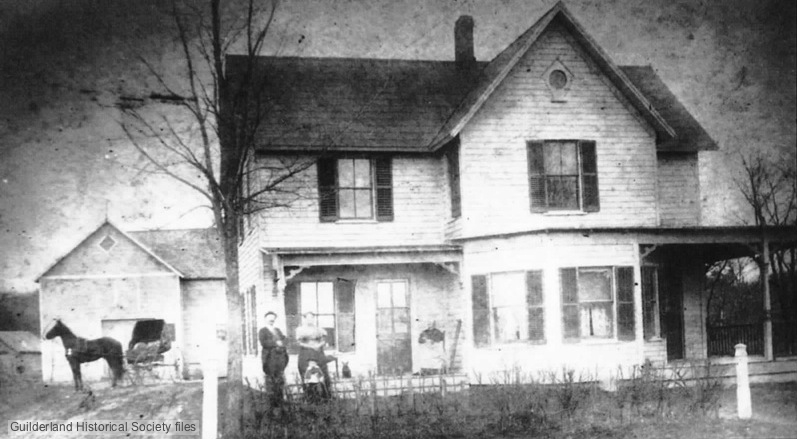 The house of William and Caroline Knowles c. 1898, now 1261 Western Avenue, at the eastern corner of Knowles Terrace.
The picture shows him, his second wife Caroline, their son William J Knowles jr about 4 years old, and his mother Hannah (age about 92) in the rocking chair next to the front door. This house built by Henry and Andrew Drumm c. 1879.


[picture from the archive of the Guilderland Historical Society]

William Knowles died in 1913, and his widow Caroline continued to live at Knowles Terrace until about 1926; she then moved with her son William J Knowles jr and his wife Margaret to the old McKown farmhouse on McKown Road. They bought that house and McKown's Grove from the daughters of William McKown, after he died in 1924.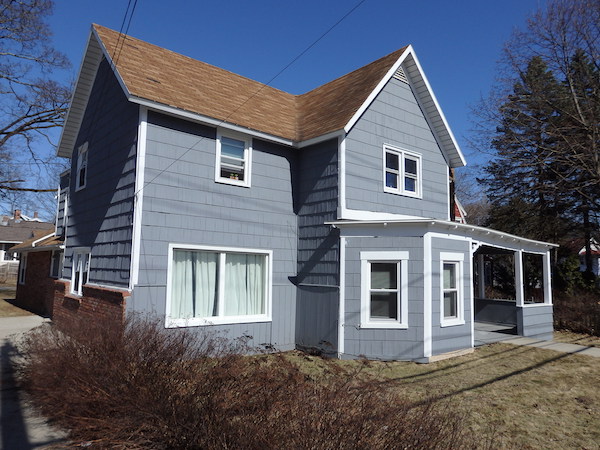 1261 Western Avenue in March 2020

return to McKownville houses information page
return to McKownville older buildings photo index page
return to McKownville Improvement Association index page