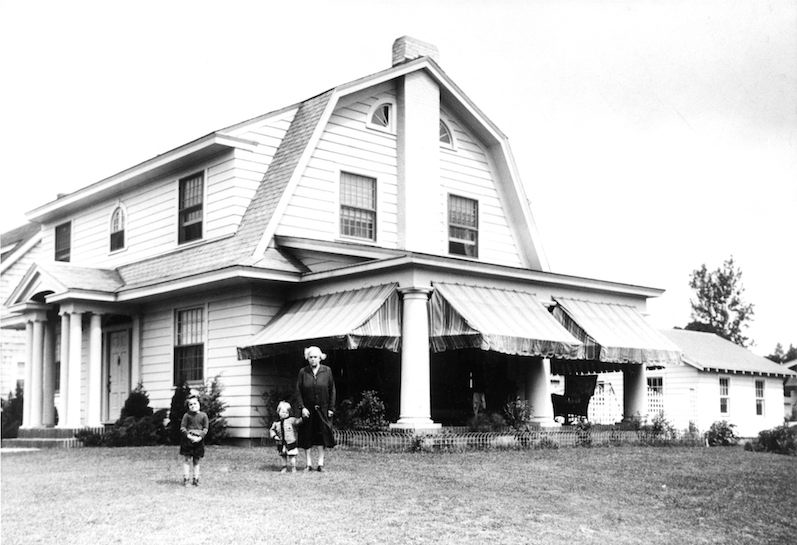 1445 Western Avenue; the building completed in 1926, seen from near the corner of Glenwood Street and Western Avenue.
Photo probably taken in spring of 1929 (based on the younger child's estimated age, and the 1930 Federal census listing) shows
Maria L Donehue (age 63) the grandmother of the two children Jane N Ryan (age 6) and Donald H Ryan (age 3).
Photo perhaps taken by the children's mother May B Ryan. The children's father Harry J Ryan died in October 1929;
their uncle Francis Donehue, an MD in New York City, supported the family.
May Ryan worked at one of the department stores in downtown Albany. Jane Ryan lived in this house until she sold it in 1975 to the present owners.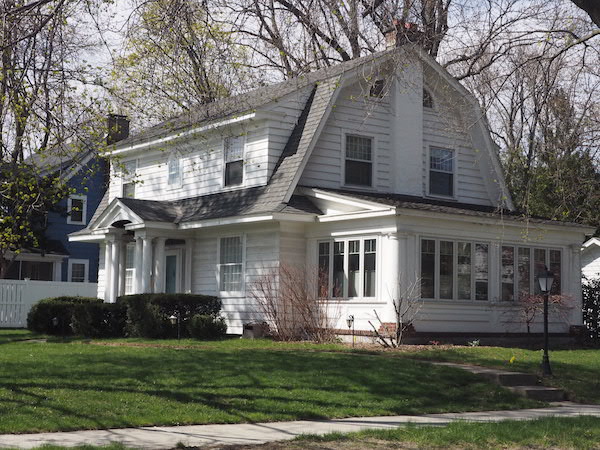 1445 Western Avenue seen in 2020 from a similar viewpoint

return to McKownville older buildings photo index page
return to McKownville Improvement Association index page